All skin types need moisture, add moisture to yours with our Hyaluronic Acid Serum. It also plumps your skin for a more youthful radiant look. The formula is packed with vitamins & natural extracts & is proven to help with anti-aging.
Locks moisture in to keep skin plumped & supple
Helps repair protect and boost skin health
Contains powerful natural anti-wrinkle ingredients

Absorbs quickly

Hyaluronic acid is a gel-like fluid produced in the human body, which acts as a cushioning & lubrication agent for our joints, nerves, hair, skin & eyes.
As we get older, our body produces less & less hyaluronic acid, making a lack of moisture one of the main culprits of aging skin.
Hyaluronic acid is the 'Holy Grail' of skin hydration, as it can hold an astonishing 1,000 times its own weight in water. As a mega moisture binder, it is a must-have when it comes to repairing your skin's moisture barrier!
When Will I See Results?
Younger looking skin doesn't happen overnight but you will notice your skin looking and feeling significantly healthier within just a few weeks. After 3-6 months, you will see and feel a noticeable improvement in your skin texture and tone.
With continued daily use, you will really start to notice the anti-aging benefits, with a reduction in the appearance of fine lines and wrinkles and a more vibrant complexion.
After 12 months, expect an astonishing skin transformation:
✔️ Brighter skin with a healthy glow
✔️ Firm, plumped yet supple skin
✔️ Diminished age spots, blemishes or pigmentation
✔️ Dramatically improved skin texture and tone
✔️ A reduction in the appearance of fine lines and wrinkles
✔️ A fresh, rejuvenated and youthful complexion
Dermaworks' Hyaluronic Acid Serum is best used twice daily.
After cleansing, apply a few drops in to your palm and gently massage into the face, neck, décolletage & hands. Job done!
For best results, use in conjunction with our 20% Vitamin C Day Serum in the morning and our Retinol Night Serum in the evening, followed by your favourite moisturiser.
Our Hyaluronic Acid Serum is a blend of potent, natural ingredients that include vitamins C & E, natural oils and plant extracts, including Witch Hazel & Aloe Vera.
Aqua, Organic Aloe Vera Extract, Witch Hazel, Glycerol, Botanical Hyaluronic Acid, Organic Jojoba Oil, Vitamin E, Geranium Maculatum Oil, Vitamin C, Carrageenan gum, Potassium Sorbate, Sodium Benzoate, Hydroxyethyl Cellulose, Ethylhexlglycein, Dimethyl, Sulfone, Citronellol, Geraniol, Linalool.
Written by
an anonymous user
on
Customer Reviews
based on reviews
There are no customer reviews yet.
Thank you for submitting your review. Once it is approved, your review will show up in the list of reviews.
Submitting your review failed. Please try again.
Skincare & beauty products.

All our products are 100% vegan.
Plump & hydrate your skin with Hyaluronic acid. Apply twice daily, for a more even, younger looking complexion.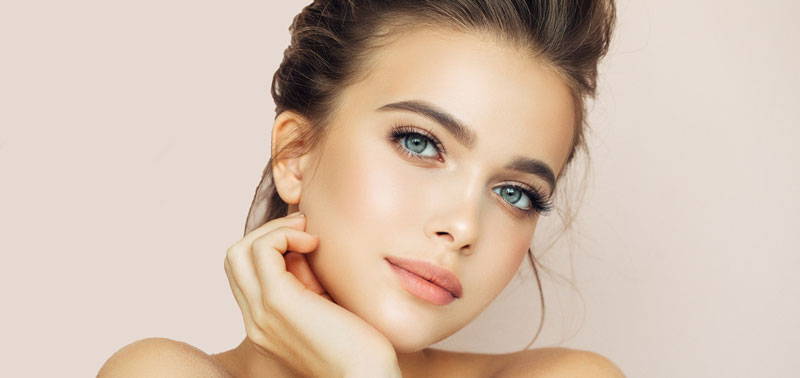 Skin first, make up second, smile always.
15 SEP 2017
Get 10% off your first order. Promotions, new products & sales. Directly to your inbox.