Look years younger instantly!
Our instant face & eye lift Serum eliminates wrinkles, lifts sagging skin, reduces eye bags & puffiness & improves the appearance of dark circles. Works in less than 2 minutes & lasts for hours. The best age reversing product without a needle.
Eliminates fine lines & reduces the appearance of wrinkles

Reduces eye bags puffiness & the appearance of dark circles

Lifts and tightens fatigued skin

Immediate results

Immaculift is an instant facelift serum formulated to immediately reduce the appearance of fine lines, wrinkles, sagging skin, eye bags & dark circles. Immaculift is easy to apply and a convenient alternative to botox, dermal fillers, cosmetic and laser surgery.
Immaculift is the product of extensive dermatological research and advanced scientific development.
The incredible 'instant facelift' effect is achieved using proven natural ingredients which form an invisible, flexible layer that temporarily pulls the skin from the base to the surface of the wrinkle, giving the skin a smooth, lifted, wrinkle free appearance.
Immaculift also contains an advanced hexapeptide-8, called Argireline, to deliver long term anti-aging benefits.
Our instant face lift serum is quick and easy to apply and delivers dramatic age reversing results in just 2 minutes!
The face lift or eye lift effect lasts for up to 8 hours, depending on your skin type and atmospheric conditions. If you need the effect to last longer, simply apply a quick, easy top up.
1. Ensure that the skin is totally clean, dry and free from make-up, moisturiser & any other cosmetic products.
2. For an amazing eye lift: apply a small amount of Immaculift to your fingertip and work in long strokes from the inner eye to the temple, following the eye contour. Feather the edges to blend with untreated areas of the skin. Do not overwork. Immaculift is a 'less is more' product - only a small amount is required.
3. For an amazing face lift: gently dab a small amount of Immaculift along the lines and wrinkles that you wish to erase. Feather the edges to blend with untreated areas of the skin. Do not overwork. Again, only a small amount is required!
4. Immaculift should take around 2 minutes to dry. During this time, you will feel a tightening sensation, indicating that the serum is working. This feeling will subside after a short time. Please, no talking, laughing or drinking Prosecco, you must keep your poker face until the serum is dry!
Our 20% Vitamin C Serum is a blend of potent, natural ingredients that include vitamins, natural oils, plant extracts and hyaluronic acid. There are multiple benefits to using Dermaworks' Vitamin C Serum.
Aqua, Ascorbic Acid (Vitamin C), Glycerin, Propylene Glycol, Beta Glucan, Niacinamide, Carbomer, Propanediol, Ethylhexyglycerin, Caprylyl, Glycol, Phenylpropanol Triethanolamine, Hyaluronic Acid.
Written by
an anonymous user
on
Customer Reviews
based on reviews
There are no customer reviews yet.
Thank you for submitting your review. Once it is approved, your review will show up in the list of reviews.
Submitting your review failed. Please try again.
Skincare & beauty products.

All our products are 100% vegan.
Eliminates winkles & reduces sagging in just 2 minutes. Lasts for hours & can be topped up at any time.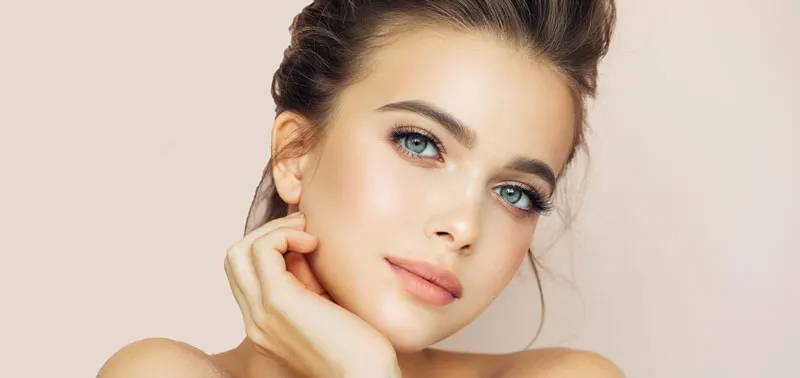 Never under estimate the power of an eyebrow.
15 SEP 2017
Get 10% off your first order.
Be the first to hear about promotions, new products & sales. Directly to your inbox.